Nonprofits:
Get The Tools You Need To

Build Thriving Communities.
Greater Cleveland's most vulnerable communities rely on organizations like yours. But without a strong foundation and practical strategy, your dedication and passion won't make a lasting impact.
Too many nonprofit consultants deliver strategies that don't lead to change. Your community deserves better than a feelgood platitude.
Rosa Consulting does more than create a plan and walk away. We ensure you have the tools to help you take action and produce sustainable results.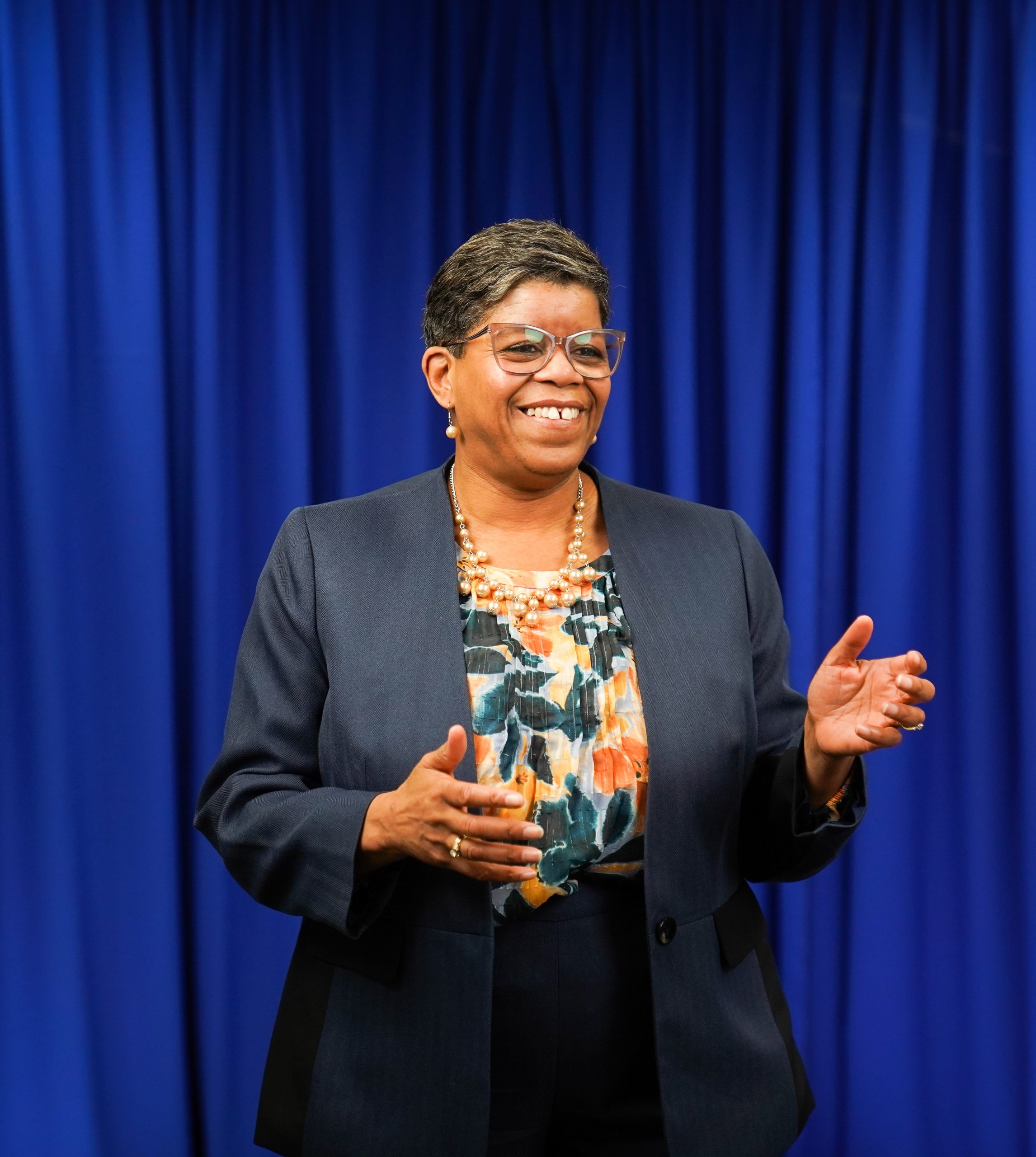 Your Strategy Should 
Generate Action.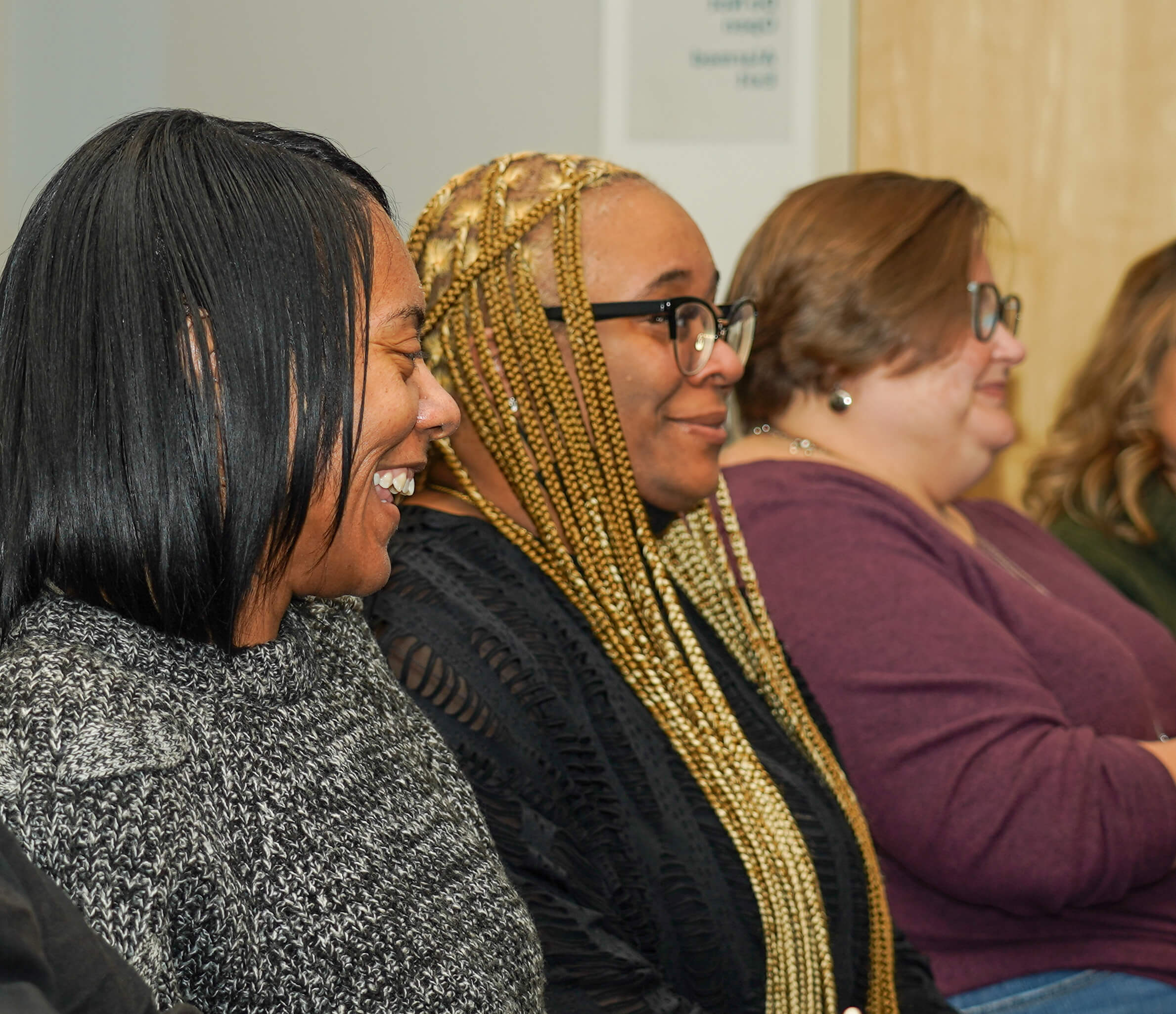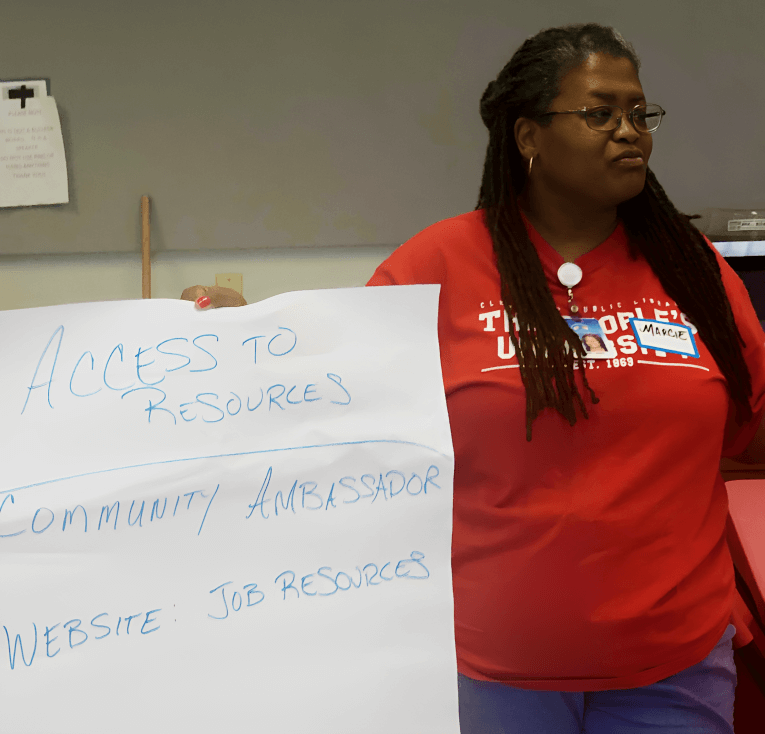 Combining over 30 years of leadership experience with a passion for working with underserved communities, Rosa Consulting partners with nonprofits to turn visions into reality.
Our data-driven insights and clear action plans empower nonprofit leaders to implement strategies that produce long-term results. 
T
he Rosa Consulting Team Delivers:
Thorough evaluation of operations, funding, competitors, and more

Multi-year improvement and action strategy
Clear implementation plans and easy-to-understand tools to guide your organization
Key metrics for measuring the impact of your strategic plan
Don't waste another day with your outdated strategy.
Proven, proprietary tools and processes that deliver effective strategies tailored to your organization's needs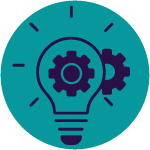 Reach and Teach Strategic Planning
A hands-on approach toward an equitable and cost-effective plan that empowers the nonprofit to achieve lasting success.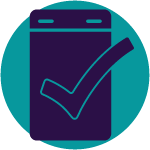 Strategic Planning Readiness Assessment
In-depth organizational analysis to determine the organization's readiness for a strategic plan.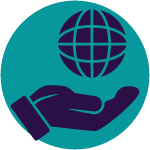 Community Engagement
A process in which Rosa Consulting leads community engagement efforts, such as focus groups, interviews, or research.
Training and Staff Development
Training in specific areas that support strategic thinking, strategic planning tools, DEI, culture, change management, and other topics.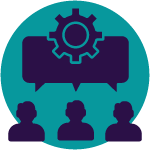 Reach and Teach Foundational Trainings
One-day group approach to discover and assess the sustainability of participating nonprofits. This engaging experience produces actionable, foundational strategies.
Organizations making a larger impact with Rosa Consulting's guidance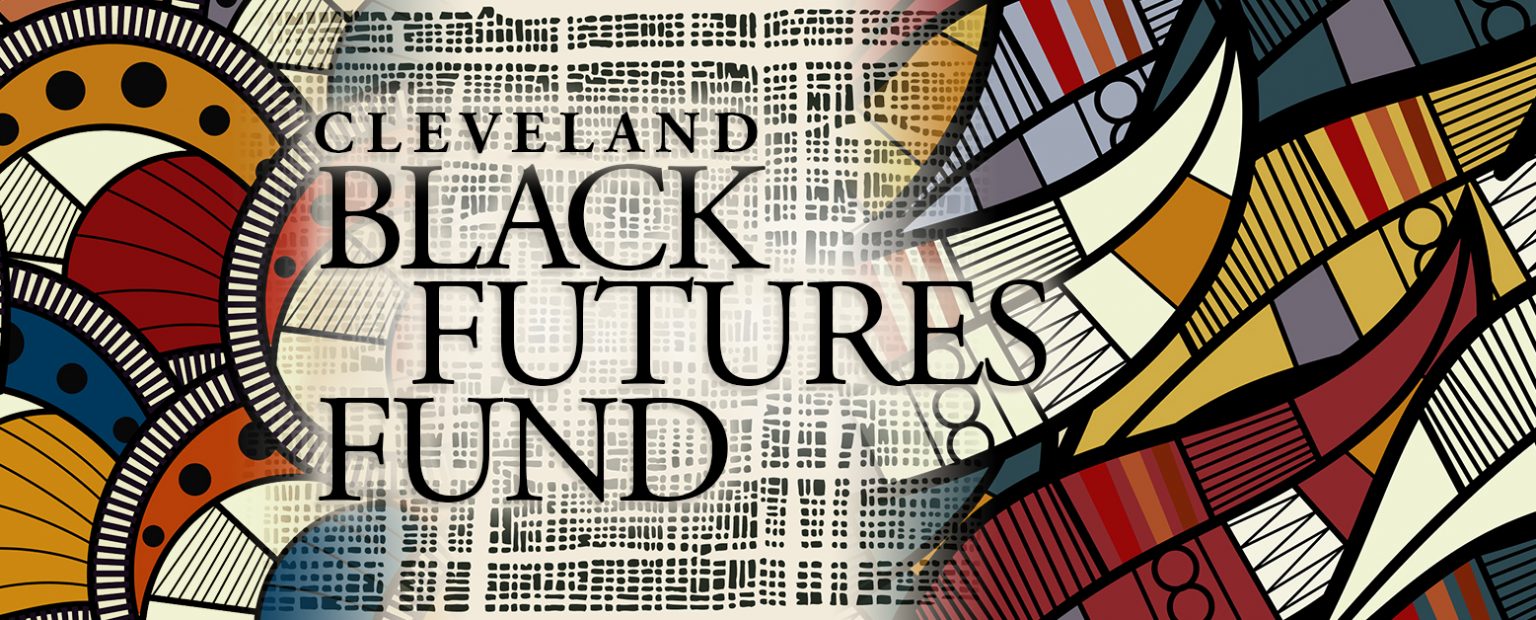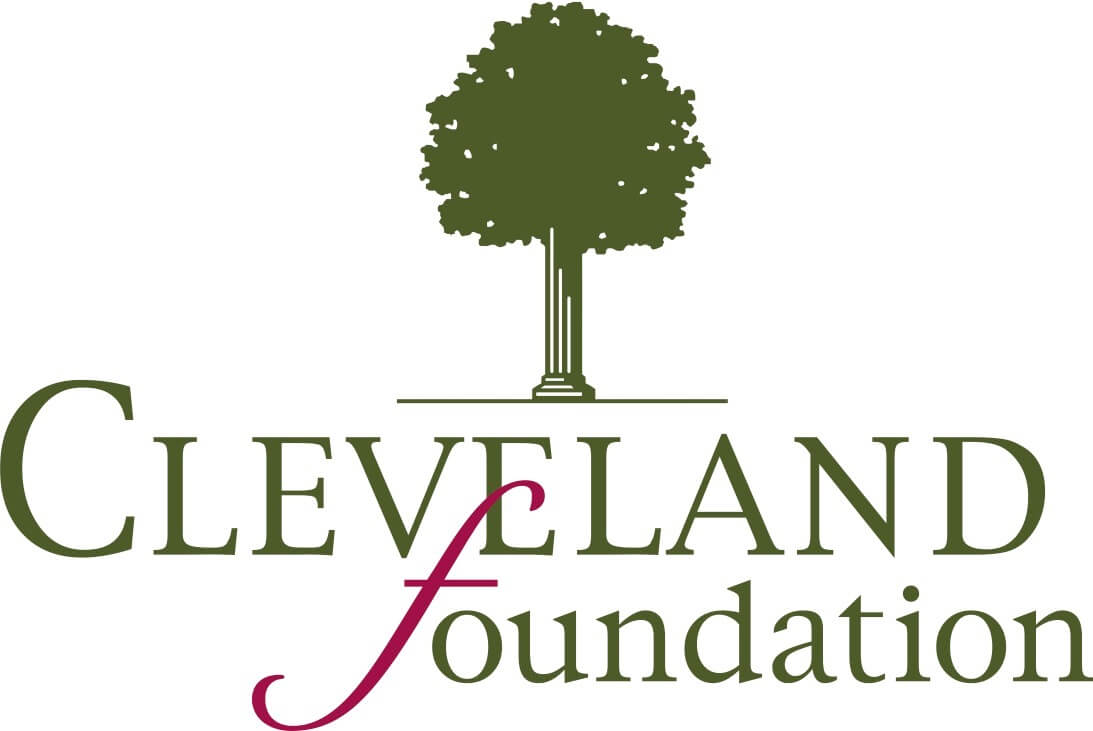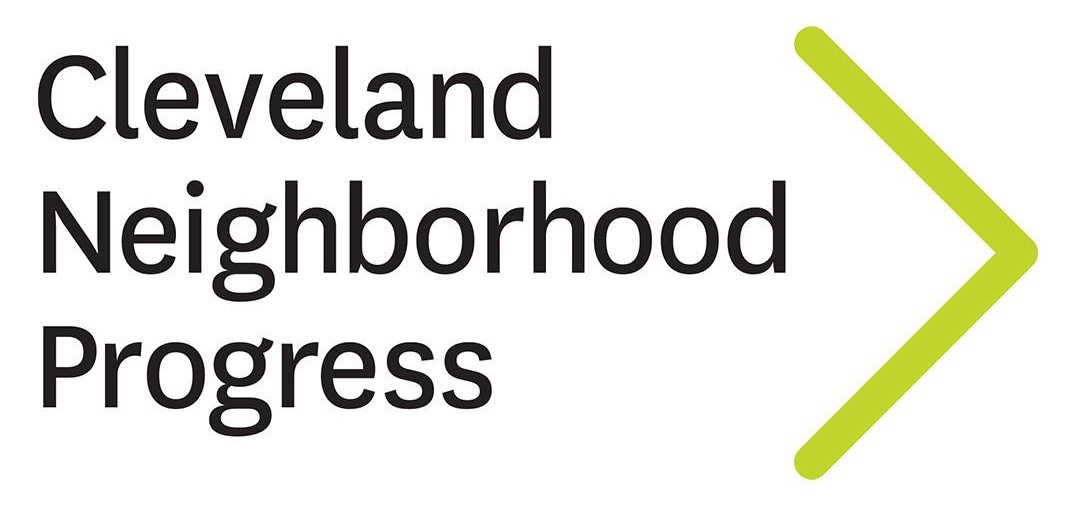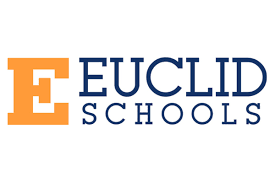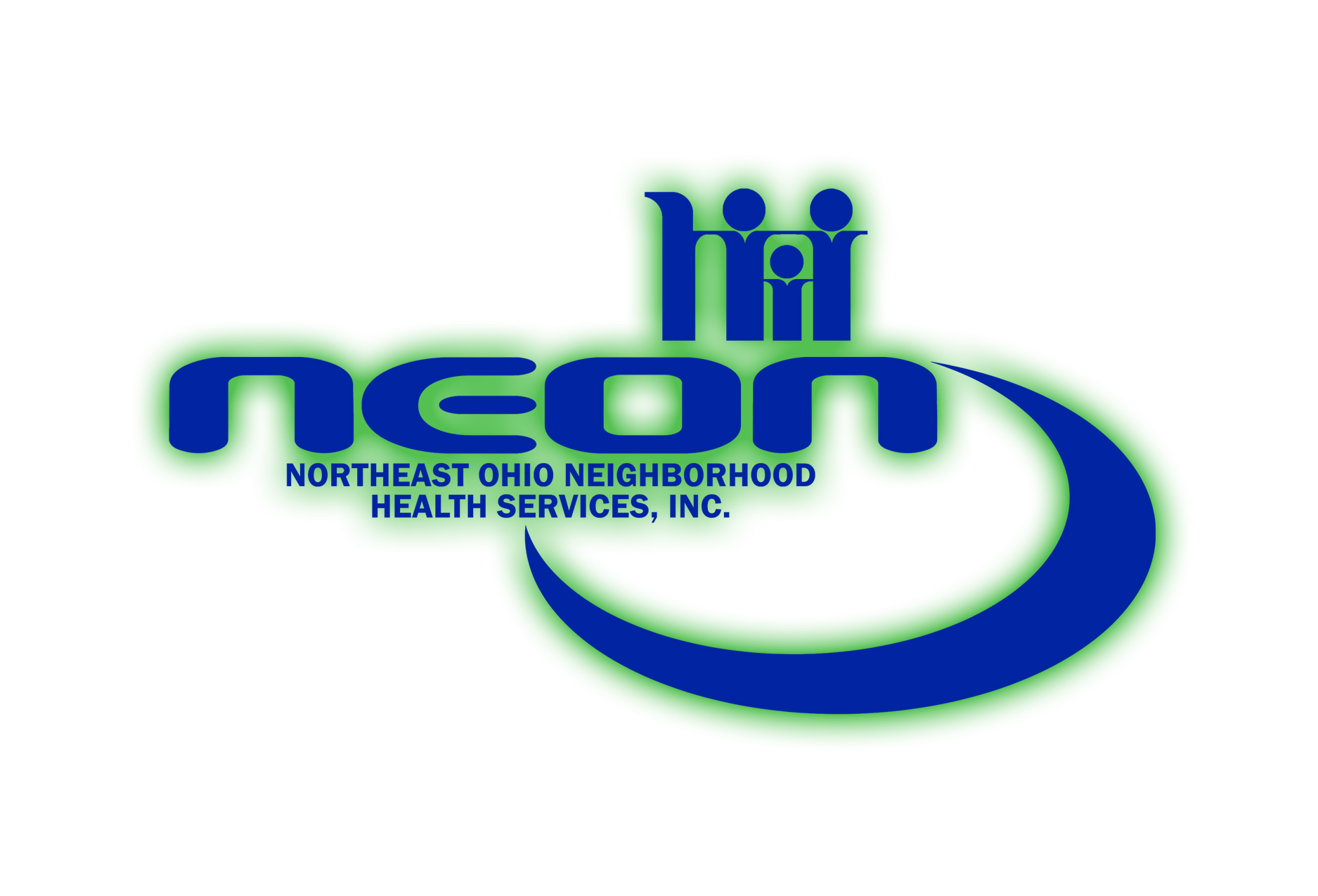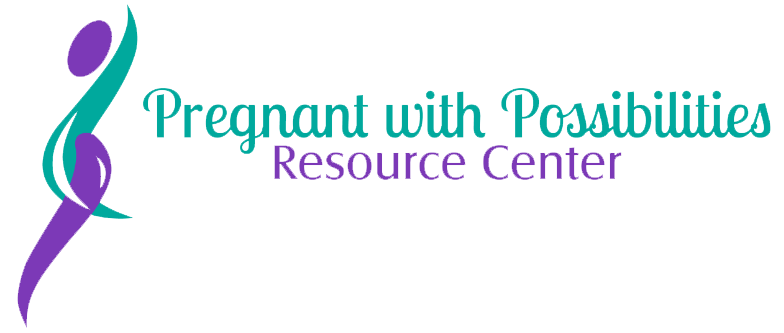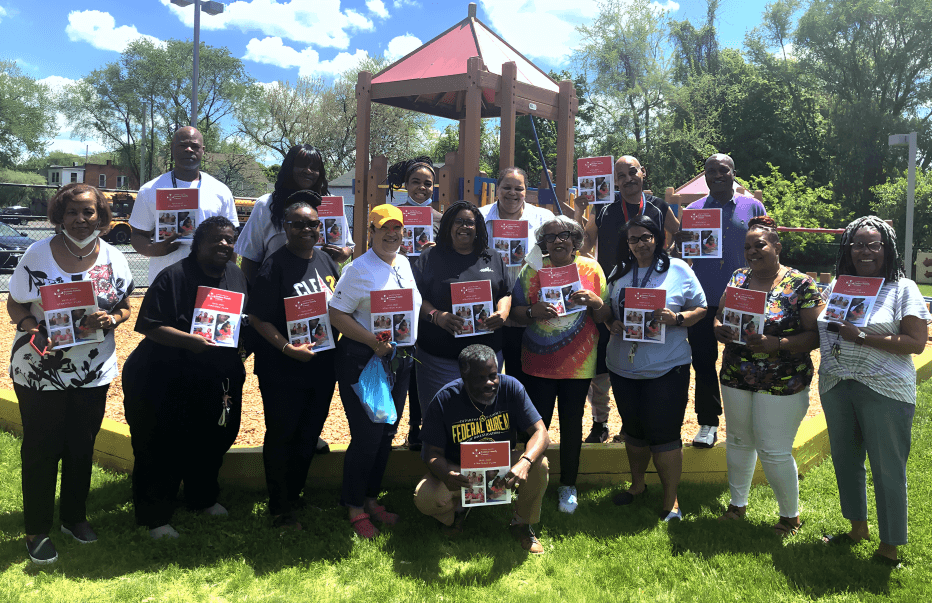 Reflections from passionate nonprofit leaders

It has been my pleasure to work with Rosa Consulting on our Strategic Plan. They were professional, focused, talented, and comprehensive. Their work has been instrumental in lifting the profile and bottom line of our agency.
LaJean Ray
Director Catholic Charities Fatima Family Center
Diana's exuberance, diligence, and passion for her work is contagious! She made me excited to do all the grunt work of Strategic Planning. I have confidence that the long-term results will be worth it - thanks to her roadmap, tools, and tailored recommendations.
Madalyn Lucier
Development Director 10K Movement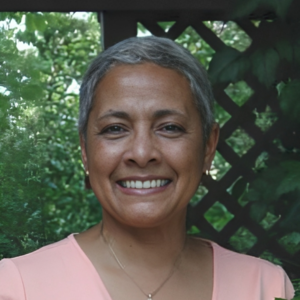 I didn't know the importance of Strategic Planning for a small business until Rosa Consulting. Pipeline has learned to identify our agency's strengths and turn them into money-making goals, Our weaknesses are becoming new opportunities for sustainable growth. All we can say is WOW!
Iris Bailey
Executive Director Pipeline to God
Through Rosa Consulting, I was able to use tools that gave me a clear view of where my organization is currently, where we need to go and how we need to go about getting there. Rosa's straight-up, authentic style of teaching is invaluable! 4 stars!
Sabrina Humphries
CEO Leading Ladies Inc
Being part of a Strategic Planning Cohort with Rosa Consulting was the most productive thing I could have done for our agency. We have a successful strategic plan that is appealing to funders and donors and a cohesive, committed work atmosphere.
Brenda Glass
Executive Director The Brenda Glass Trauma Center
Experienced professionals dedicated to your organization's success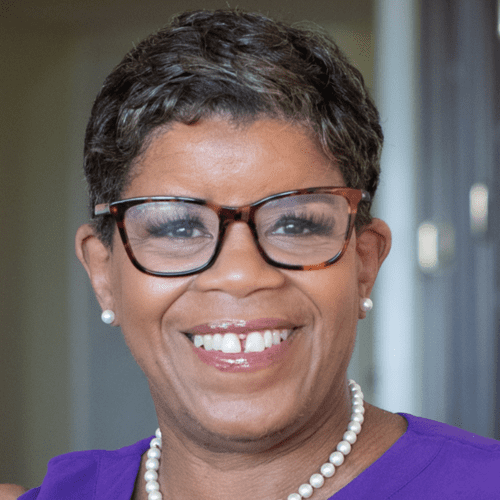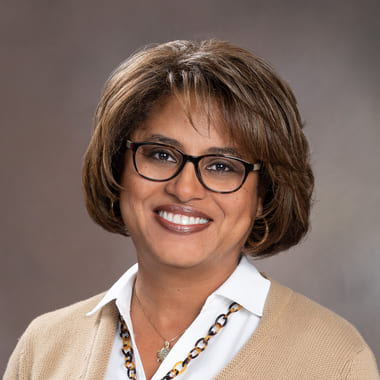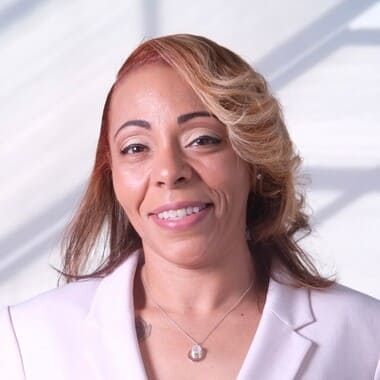 Tinika Smith, MS
Operations Manager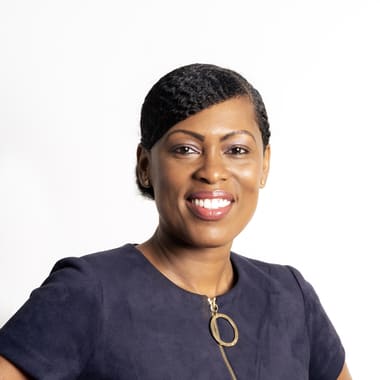 Antunesia Harris, BS, BSN
Community Engagement Consultant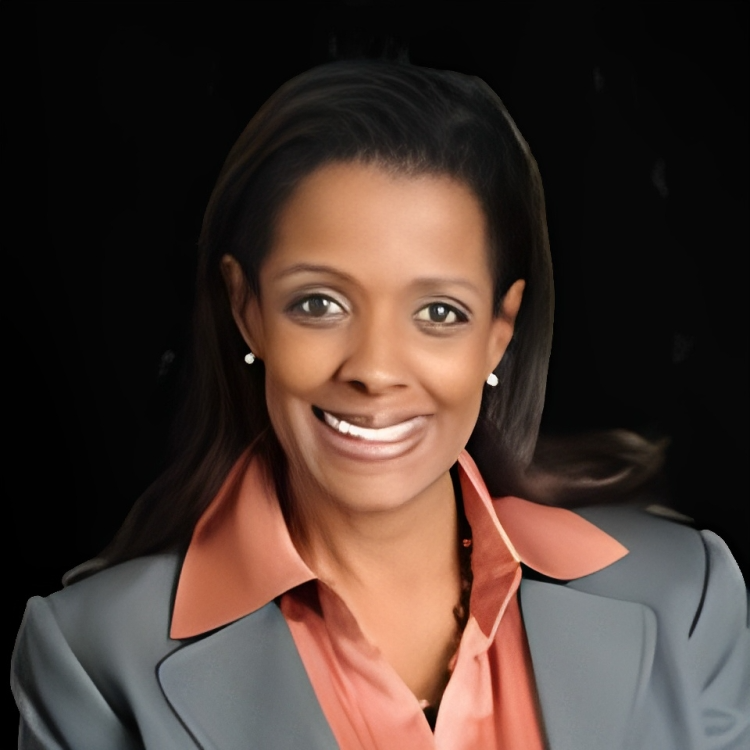 Dr. Terrie Carter, Ph.D., PMP, PSM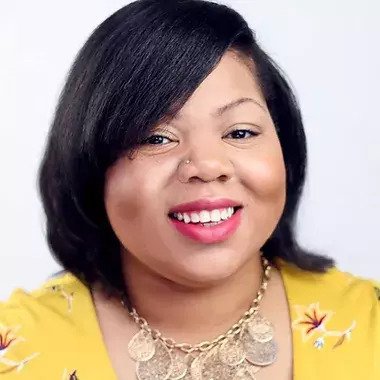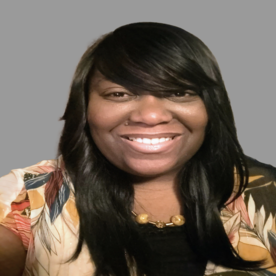 Linda Crowell, Ph.D., MSSA
Senior Consultant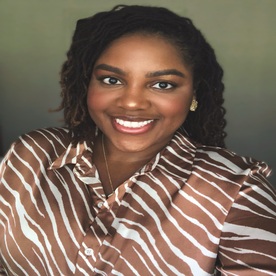 Sonia Daniels, PhD
Senior Consultant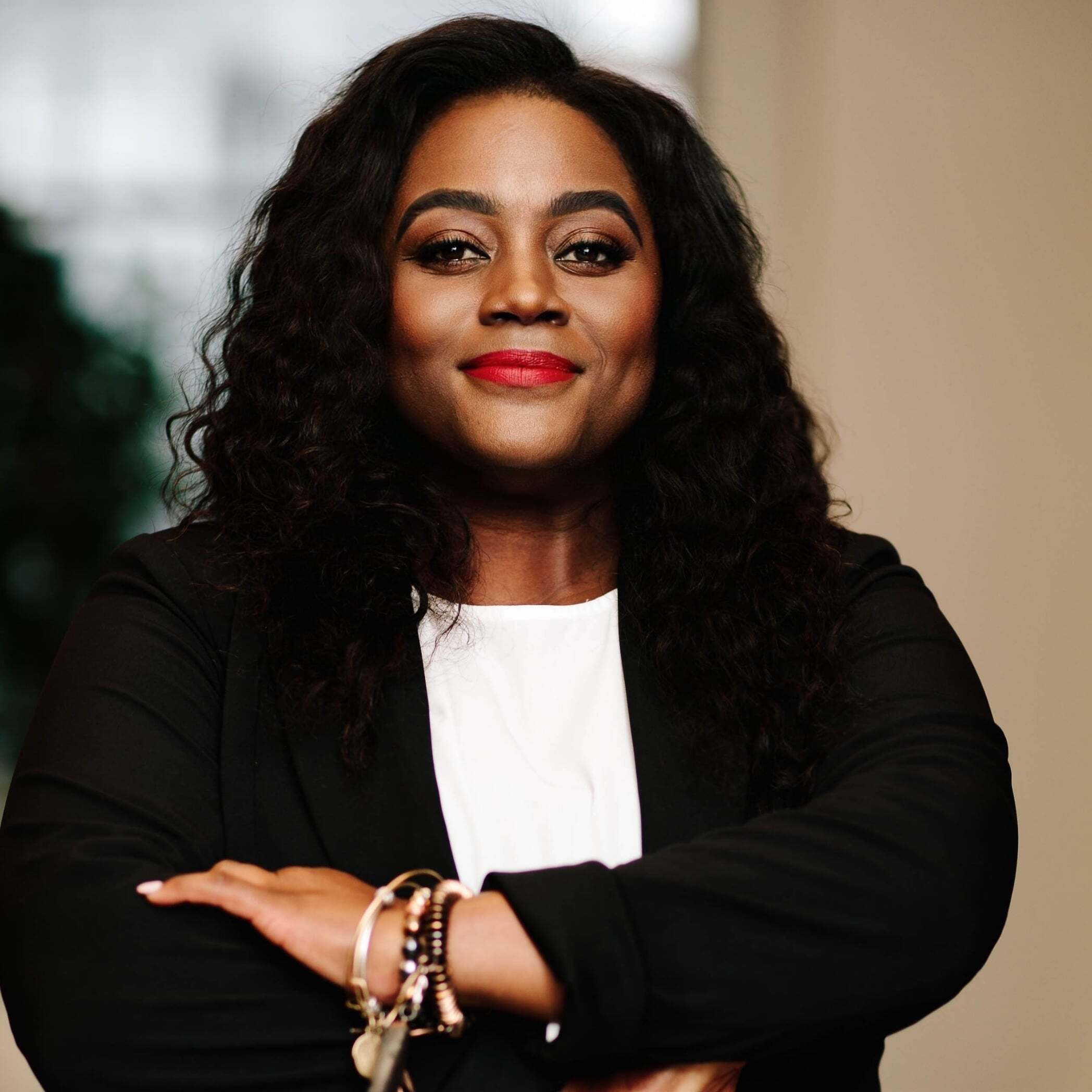 The principles that guide our work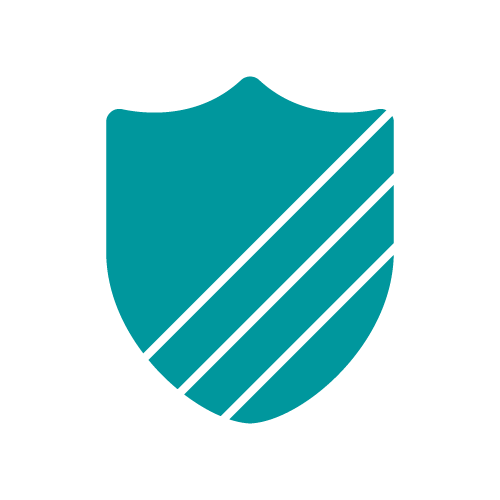 Mission
To reach and teach non-profits, providing them with tools and strategies for making lasting impact in our most vulnerable communities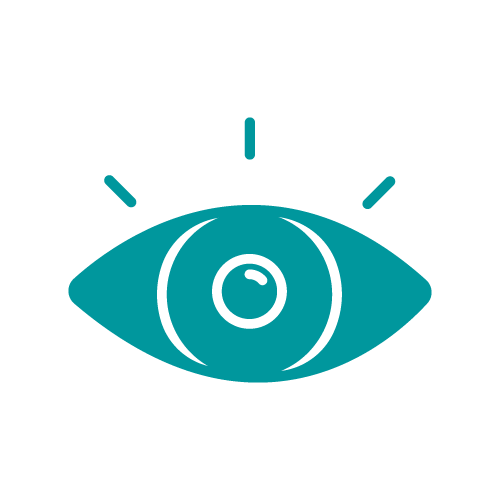 Vision
A world where all communities are thriving, and equity is the norm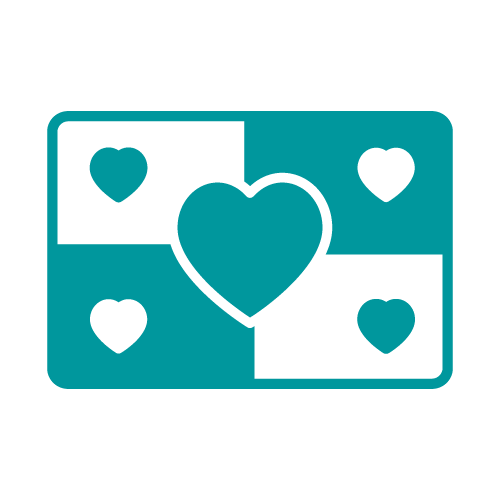 We expand and help others expand beyond limitations to achieve the impossible.
We celebrate and support people to show up as their authentic selves.
We say what we mean and do what we say.
We co-create spaces where people can be vulnerable, brave, bold, and innovative.
We seek to understand each person we encounter, listen to what others say, and value diversity of thought and opinion.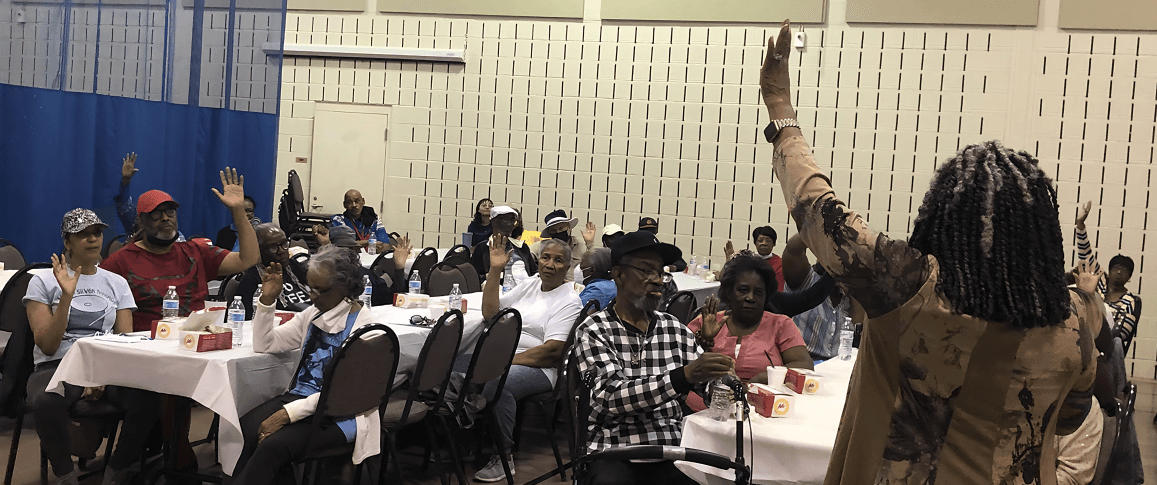 Tinika is a seasoned professional with over 20 years of experience providing quality administrative support services. She is highly skilled in team building, delivering excellent customer service. Tinika has experience in public speaking, goal setting, and team leadership. She is a published author and holds a bachelor's degree in Non-Profit Administration from Cleveland State University. She is exceptional at working with people to realize their full potential and is certified as both a Life and Mindfulness Coach.
Karen has a heart for the community and has over twenty years' of experience in community engagement and public relations Conservation and Environmental Justice are what stimulate her. Karen's experience on Capitol Hill and with the Florida Department of Education affords her expertise in policy and program implementation. She brings 10 years of experience in the Justice, Equity, Diversity and Inclusion arena and has made a significant impact in changing cultures through her work in this space.  She has a bachelor's degree in English Literature and Black Studies and is currently pursuing her master's in biology from Miami University (OH).
Candes Carter, MPA is a highly experienced professional with a track record of success in business, nonprofit leadership, and community advocacy. Over her 15+ year career, she has built a reputation as a trusted voice to business executives and community influencers, helping both to translate their desire for growth and positive change into sustainable partnerships that achieve results. Candes' expertise lies in developing strategies, coordinating with internal and external teams to deliver solutions, and identifying opportunities for continued success. She has been a powerful change agent in championing an organization-wide focus on aligning business success with inclusion, mentorship, genuine dialogue, and cultural capacity-building.
Carly Hill is an inspiring expert in the non-profit arena. Born and raised in East Cleveland, Ohio, she fell in love with the nonprofit sector as an undergraduate. She has passionately led, studied, and supported nonprofit organizations for the past ten years and is notorious for influencing optimal levels of success and impact through transformational leadership. She received her Bachelor of Science degree in Health Education from Howard University with a concentration in Maternal and Child Health. She also earned her Master of Education degree from Cleveland State University with a concentration in Community Health Promotion and her Master of Nonprofit Organizations degree from Case Western Reserve University. Carly is pursuing her Doctor of Education degree in Learning and Organizational Change from Baylor University.
Antunesia Harris, BS, BSN
Community Engagement Consultant
Antunesia Harris is a curious professional with over 20 years working in the field of Public Health in a variety of roles. She obtained a Bachelor of Science Degree in Community Health Education from Georgia Southern University and a BSN in Nursing from Cleveland State University. Antunesia believes poverty to be the biggest threat to public health. Her approach to community engagement is open and inviting. She is committed to creating pathways that alleviate the challenges of poverty among people.
Dr. Terrie Carter is a community-focused executive with 30+ years of expertise in healthcare, telecommunications, and education. She is recognized as a dynamic leader with strategic insight for building innovative programs, driving institutional culture, system integration, and team productivity. A native of Washington, D.C., Dr. Carter earned a BS, Technology and Management from the University of Maryland; MS, Technology and MBA from Johns Hopkins University and a Doctoral degree from the University of Maryland. She is the co-Founder of Lifting Our Legacies LLC, a 501(c)(3) organization focused on providing girls with the tools to succeed.
Diana Rosa created Rosa Consulting, LLC out of a desire to use her many years of expertise to support non-profit organizations that serve our most vulnerable communities. Born and raised in the Glenville community she knows first-hand the needs, challenges, and also strengths that make each community unique. With a passion for people and culture, Rosa Consulting, LLC is dedicated to making high-quality services accessible to non-profits and creating cultures within organizations where people can thrive and the communities they serve can also thrive.
Rosa is a results-driven, community-focused C-Level Executive with 30 years of progressive success delivering expert strategic planning and direction in the areas of behavioral health, workforce development, community outreach, family center services, intellectual and developmental disabilities, early childhood education, health center, and residential services.
She is a cultural strategist, known for her ability to engage groups and achieve buy-in. She has proven expertise in developing winning and productive teams with an emphasis on diversity, equity, and inclusion.
Roszella McCoy-Parrish has over 18 years of Revenue Cycle Management
experience in the Treatment and Prevention sector. She has experience at increasing work process efficiency and profitability through functional and technical analysis and expertise in cost reduction and operational improvements.
She has extensive billing knowledge which includes regulatory compliance, reporting, training and development, department coordination and audits; obtained contracts with managed care and commercial entities; expertise in provider credentialing for panel participation.
Linda Crowell, Ph.D., MSSA
Dr. Linda Johnson Crowell, a native of Columbus, Georgia earned a Bachelor's Degree in Psychology from Knoxville College, and Master and Doctor of Philosophy Degrees in Social Work from the Mandel School at Case Western Reserve University.  After 20 years in Public Welfare, she transitioned to higher education and is Associate Professor Emeritus in Social Work from the University Akron.  In 1998, Dr. Crowell founded Linda Crowell Consulting Associates which focuses on conducting process and outcome program evaluations, data collection, and analysis, and program support.  Her involvement encompasses conceptualization of variables, identifying data collection methodologies, data analysis, and presentation of findings. She engages in a range of strategies including surveys, interviews, focus groups, and observation. She is dedicated to helping clients focus on the importance of using data to inform decisions, guide program development, and improve outcomes.
Sonia Daniels, PhD is a highly skilled and experienced professional with a passion for empowering organizations to achieve sustainable growth. Through her management consulting firm, S. Daniels Consulting, she leverages her expertise to support a wide range of clients, including nonprofit organizations, businesses, and government agencies. Her strong educational background in Public Policy and Public Administration-Nonprofit Management, as well as her experience in senior-level operations roles, has equipped her to effectively lead impact-focused capacity building projects. In addition to her professional work, Sonia is an active contributor to the broader nonprofit community. She has facilitated workshops and delivered presentations at numerous nonprofit summits and conferences, both in Louisiana and across the United States. Her commitment to education and professional development is evident in her pursuit of various certifications and ongoing learning opportunities. When she's not working, Sonia indulges in solo international travel, trying new foods, exploring the arts, caring for her many houseplants, and taking afternoon naps. Dr. Daniels embodies the ideal balance of professional expertise and personal passions, making her an invaluable resource for organizations looking to drive sustainable growth and create lasting positive change.
Strategic Planning Readiness Assessment
This in-depth organizational analysis determines if an organization is ready for a strategic plan. It includes recommendations and an action plan to position the organization for a successful strategic planning process.
Any nonprofit (large or small) considering engaging in a strategic planning process but seeking a better understanding of their organization. This assessment will determine whether the organization has the proper foundation to ensure a successful strategic plan.
Reach and Teach Strategic Planning
Rosa Consulting's proprietary approach to strategic planning teaches the organization strategies to remain sustainable. Investing in this hands-on approach, non-profits receive a deep organizational analysis followed by an equitable and cost-effective plan that empowers the organization to achieve lasting success.
Any nonprofit (large or small) in need of tools to sustain long-term positive impact in the communities it serves. Organizations that undergo Reach and Teach Strategic Planning will have the tools to develop their own strategies going forward that build upon this three-year plan.
Reach and Teach Foundational Trainings
This one-day group approach engages up to five to six organizations and the members of their board/advisory council to discover and assess the sustainability of their nonprofit. With guidance from one of our consultants, you will engage in interactive work that results in a plan of action to improve your sustainability.
Participants will have an engaging experience and leave with actionable strategies that help build the foundation of your nonprofit.
This program is geared toward small nonprofits looking for a way to learn and create the foundational aspects of their organization.
Training and Staff Development
Rosa Consulting provides training in specific areas that support strategic thinking, strategic planning tools, DEI, culture, change management, and other topics.
Organizations looking for dynamic and engaging presentations to inform.
Our Community Engagement service is an effective tool for organizations looking to bring together groups of people to work on a particular initiative. Rosa Consulting will lead community engagement efforts, such as focus groups, interviews, or research. This process can aid in strategic planning as well as in gathering information on group or neighborhood perceptions. It includes survey and process design, engagement efforts, and data reporting.
Any nonprofit needing community engagement support and understanding of the perceptions of a neighborhood or group of people.